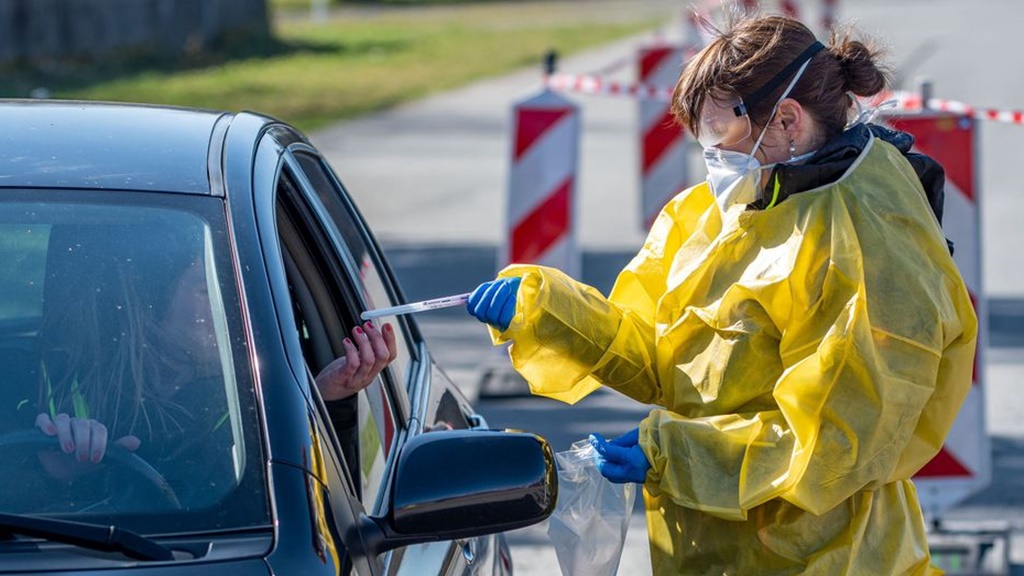 The number of new corona infections in Germany has again exceeded the 20,000 mark. As the Rober Koch Institute reports, 21,866 new cases of infection have been registered in the past 24 hours. That is around 3,400 more than the day before, when almost 18,500 cases were reported. Most recently, the numbers were below the mark of 20,000 new infections for four days in a row.
According to the latest figures from the RKI, a total of 727,553 cases of infection have been registered in Germany since the start of the pandemic. Health officials also reported 215 new coronavirus-related deaths. The total number of deaths rose to 11,982.
According to the RKI situation report on Wednesday evening, the so-called seven-day R was 0.89 (previous day: 0.92). This means that 100 infected people theoretically infect around 89 other people. The value represents the occurrence of the infection eight to 16 days ago. If it is below one for a long time, the infection process subsides.
Lots of intensive care patients
Health Minister Jens Spahn is concerned about the persistently high number of new infections. He fears that the number of corona patients in intensive care units will double this month. If there are 20,000 newly infected people every day over a longer period of time and two percent of them have to be treated in intensive care units for two weeks, their number will likely rise to more than 6,000 at the same time in November, said Spahn of the "Frankfurter Allgemeine Zeitung". "The numbers must not rise higher," he emphasized. "If so, we would foreseeably come to a point where the health system is overwhelmed."
Doctors and nurses could deal with 6,000 corona patients in intensive care units, the minister said: "But only under very great stress. That is why we have to pull together all our forces in the hospitals." Operations would have to be postponed again, and staff from the operating room would have to help in the intensive care units.