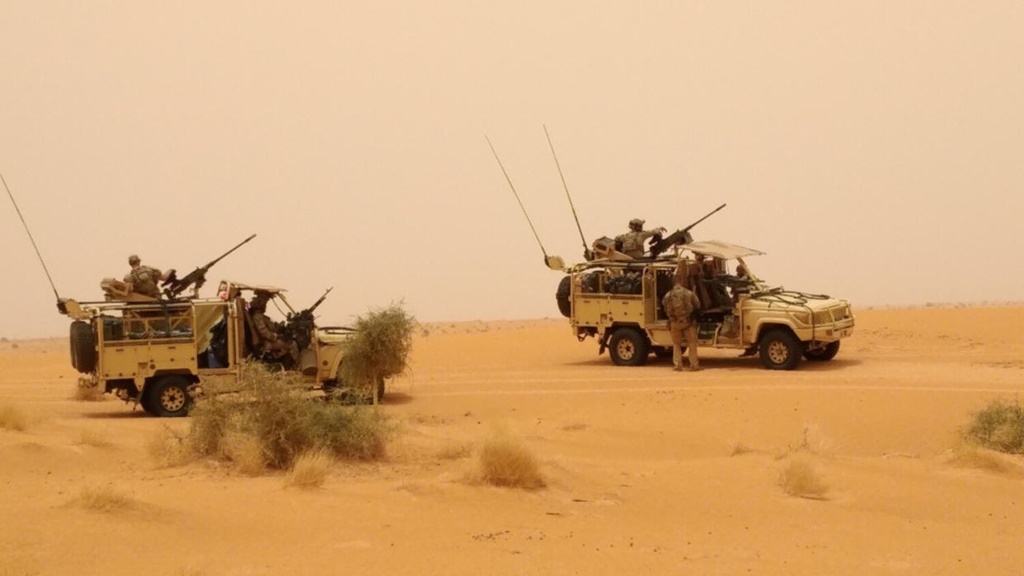 France announced Friday, November 13 the "neutralization" in Mali, by the Barkhane force, of a leading jihadist operational cadre linked to Al-Qaeda, whose name has been associated in recent years with numerous attacks in the region. . The Minister of the Armed Forces Florence Parly welcomed in a press release an operation involving "significant intelligence resources as well as an interception device made up of helicopters and ground troops" leading to a strike against Ba Ag Moussa, described as the "military leader" of the Support Group for Islam and Muslims (GSIM) and a "historical framework of the jihadist movement in the Sahel".
Ba Ag Moussa "is considered responsible for several attacks against Malian and international forces. He was considered to be one of the main jihadist military leaders in Mali, especially in charge of training new recruits, "the statement said.
According to the spokesperson for the French general staff, Colonel Frédéric Barbry, the soldiers tried to intercept the jihadist's pickup, accompanied by four other unidentified people, about 100 kilometers from Menaka (northeast ). "The heavily armed occupiers then suddenly opened fire with machine guns and personal weapons", provoking a response, he explained. The confrontation lasted about fifteen minutes. All 5 men were killed.
In June, the French army killed in an operation in Mali the historic leader of Al-Qaeda in the Islamic Maghreb (Ams), Abdelmalek Droukdal. The prestigious victory was indisputable: the Algerian had been at the heart of the Sahelian jihad for more than 20 years. But he remained cautiously away from the field and his death did not change the security situation. That of Ag Moussa, alias "Bamoussa", a former officer in the Malian army but also a founding member of the jihadist group Ansar Dine, seems to be more significant.
This Tuareg, considered a "terrorist" by the United Nations and Washington, was a major player in the various Tuareg rebellions of the 1990s and 2000s. Reinstated in the army in 1996 and then in 2006, he had defected each time for take up arms again: towards rebellion for the first time, then towards jihadism at the dawn of its expansion in the region in 2012.
According to the Counter-Extremism Project (CEP) think-tank, "Bamoussa" had become in 2017 "the operational leader" of GSIM led by the Malian Tuareg leader Iyad Ag Ghaly. The group has since become one of the main jihadist forces in the Sahel along with its intimate enemy, the Islamic State in the Greater Sahara (EIGS). Both, also in armed struggle against each other, have for months been the priority targets of Barkhane (more than 5,000 soldiers) and his regional allies.